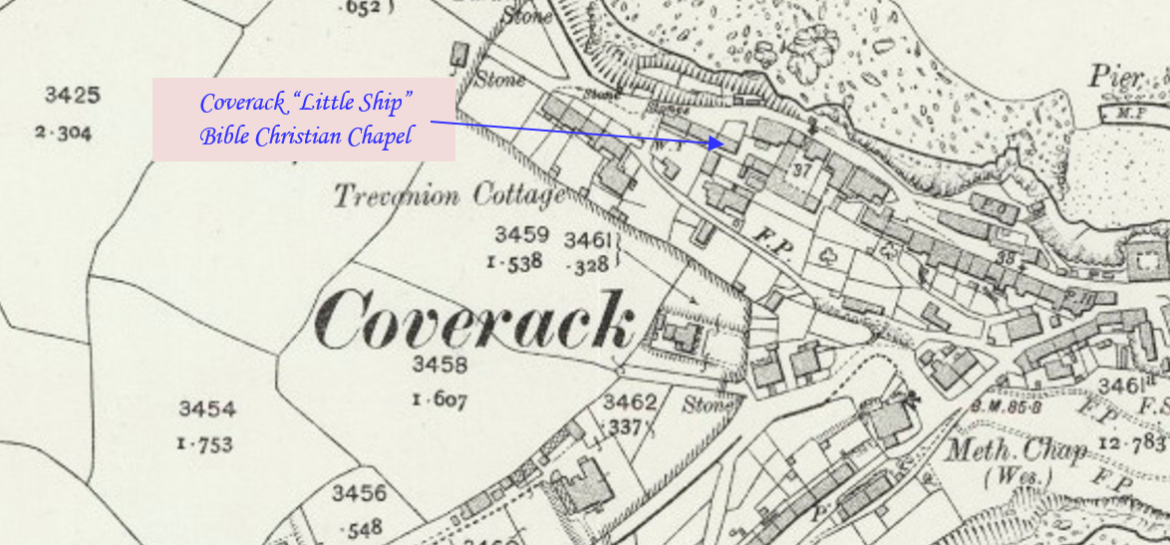 Coverack is a coastal village and fishing port in Cornwall, UK. It lies in the parish of St Keverne, on the east side of the Lizard peninsula about nine miles south of Falmouth. This profile of Coverack "Little Ship" Bible Christian Chapel has been compiled by Terry Moyle.
Built 1880
Capacity 60
Thatched roof
Cob walls
Wooden seats on ground floor
Small gallery with fixed pews at the back facing the pulpit
1868 BC Preaching Plan – Sunday evening service and Wednesday evening service
1878 BC Preaching Plan – Sunday afternoon and evening service and Monday evening service
1891 Guide to Coverack – two Sunday services and fortnightly weekday service
1892 – renovation costing £21.00. Renovation – the front of the chapel cemented, the old – fashioned pulpit replaced by a rostrum, free seats with backs installed and a new centre lamp fixed (Cornishman 6 February 1892)
Rev. John Tremelling – popular and eloquent minister at Coverack
42 baptisms 1838 -1900. Early baptisms at Coverack Meeting House/Preaching House (location unknown) – first one recorded in 1850. Family names associated with baptisms include Champion, Eustice, Cruze, Bowden, Hocking, Pengilly, Bastian, Barker, Trewin and Richards
Congregation drawn largely from farming families in the district
Some village children attended both chapels in Coverack (Little Ship and Wesleyan) and this entitled them to two Sunday School prizes and tea treats
Closed 1935
Members joined Coverack Wesleyan
At closure £20 donated to Coverack Wesleyan chapel towards the cost of installing electric light and the Communion set given to St. Keverne Wesleyan chapel.
Dwelling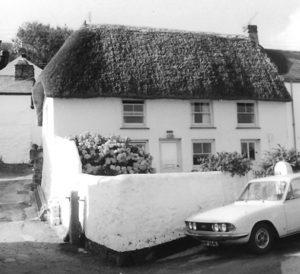 1950s photograph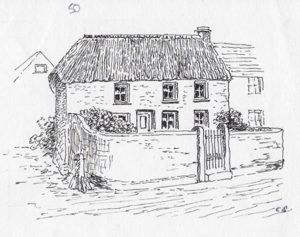 1970s pen & ink drawing
A small number of villagers attended both chapels especially at revival times – several local ladies were known for wearing "revival" hats so that, when invited to come forward, they could show off their hats and finery to others.