Mapping Methodism – Truro Methodist New Connexion Chapel
Categories
Mapping Methodism
0 Comments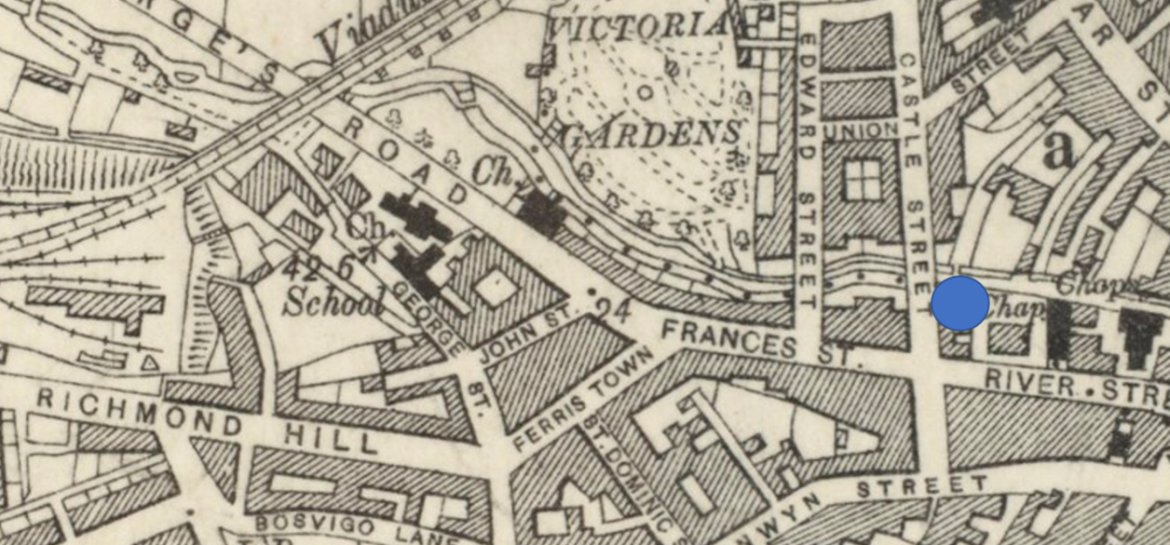 Truro Methodist New Connexion Chapel was built in 1834 following a split with the Wesleyans. This profile has been compiled by Tony Mansell.
1833: Truro class leaders James Saul & William Scott were expelled by the Wesleyans and about 70 members left with them.
Initially met in a rented cellar in Quay Street.
Acquired a piece of land in Castle Street.
1833/34: Methodist New Connexion invited to open a society in Truro.
1834 – February/March: The first stone of the Ebenezer Chapel laid "in the moor near the leat".
Ebenezer Chapel in Castle Street
1834: "On Friday next, as will be seen, by advertisement in a subsequent column, the new Chapel erected in Castle Street, for the use of the Seceders from the Wesleyan Methodist Society in this town, will be opened for public Worship…" (Royal Cornwall Gazette – Saturday 14 June 1834)
1834: "Methodist New Connexion: On Friday, 20th June Inst. will be opened the new chapel, erected by the people of the above denomination, at Castle Street, Truro…" (Royal Cornwall Gazette – Saturday 14 June 1834)
1837: Ebenezer Chapel enlarged.
1838: Ebenezer Chapel re-opened.
1848/49: Loss of members to emigration.
1857: The Rev. William Booth visited Truro and held a revival meeting in Ebenezer Chapel and the membership began to increase again. (West Briton 12 June 1913)
1858: Ebenezer Chapel enlarged.
1861: William Booth resigned from the Methodist New Connexion movement.
1878: Schoolroom added.
1946: The Chapel closed.
1946: The building was taken over by W H Cornish as a sale room