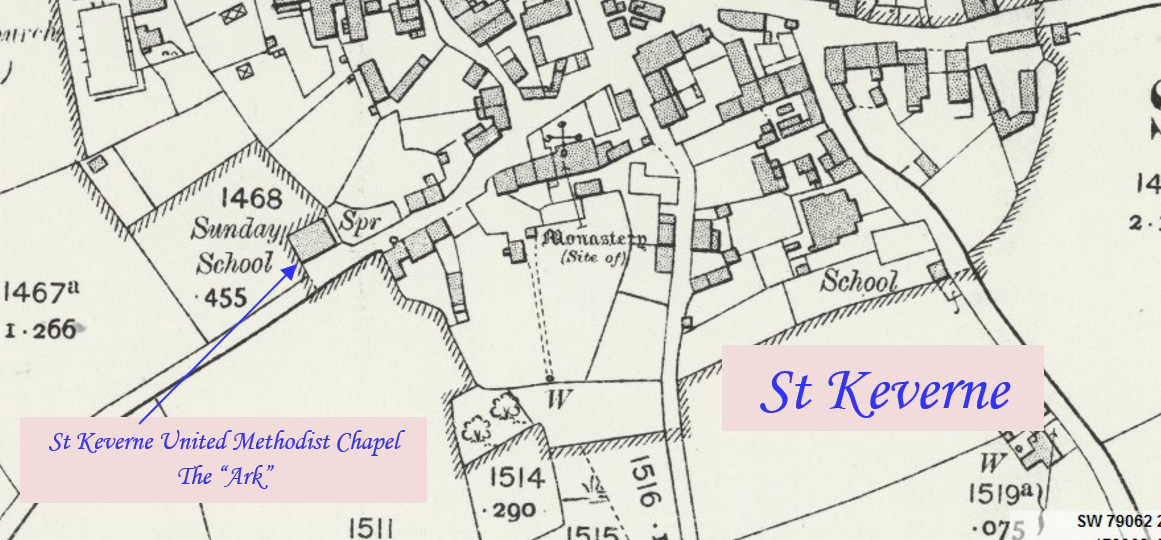 St Keverne is a civil parish and village on The Lizard in Cornwall. This profile of St Keverne United Methodist Free Church has been compiled by Terry Moyle.
Affectionally known as the "Ark"
Built before 1856
Trades Directories 1856-1873 refer to the chapel as Independent
Very likely to be United Methodist
1872 – reference in Lake's Falmouth Packet "The Wesleyan Chapel at St. Keverne is now undergoing repairs and is temporarily closed. The Wesleyans have borrowed a chapel in the village built some years ago by the United Methodists but now disused by this congregation".
In early 1900s used by village organisations – Village band practice (1910), Recreation Room (1922) for the men of the village before the Working Men's Club was built and by the Council School for cookery classes.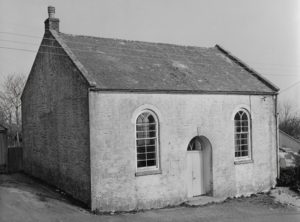 Used for Sunday services during the blackout in 2WW and on occasions when the Wesleyan chapel was out of use through redecoration and/or repairs in the 1950s.
Used for Sunday School Concerts and Prize-givings, Choir suppers, Youth Club, Junior and Senior Guild, Exhibitions, Harvest Festival suppers and other chapel activities
Used as a Sunday School room by the Wesleyan Chapel until 1970
Sold in 1970 (as new Methodist Hall being built)
Proceeds to new Hall fund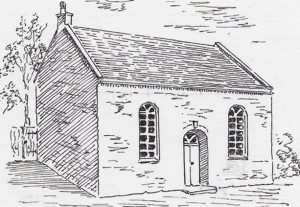 Pen and ink sketch c.1970
Converted into a shop in early 1970s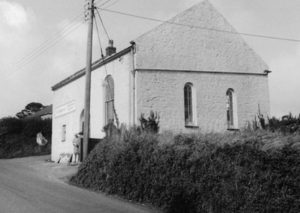 The Ark as a newsagents and general store in the early 1970s
Later converted into a dwelling house