Mapping Methodism – Truro Shouters or Trumpeters
Categories
Mapping Methodism
0 Comments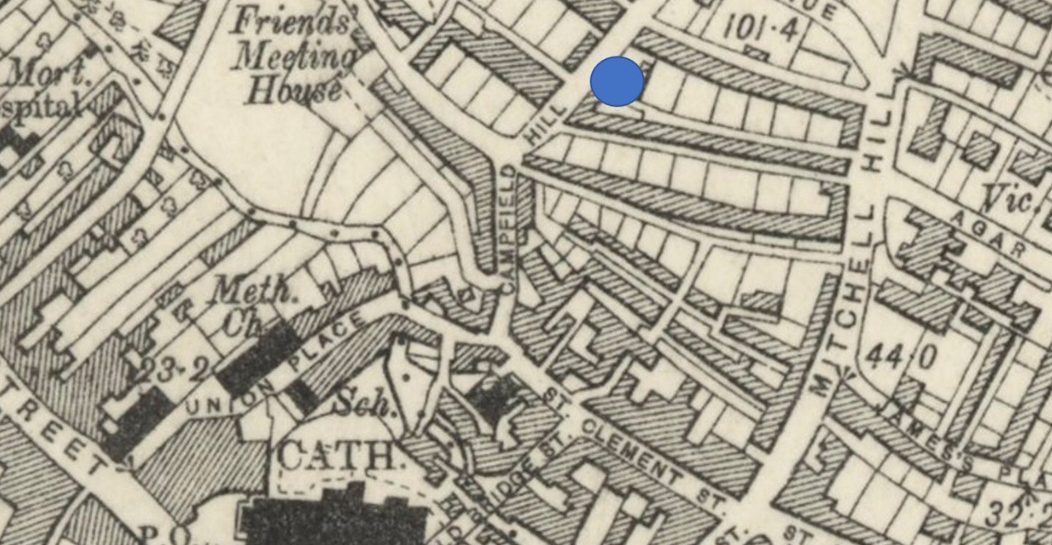 The Shouters or Trumpeters (probably derogatory nicknames) left Truro Bible Christian movement and built a chapel where indicated on the cover map. This profile has been compiled by Tony Mansell.
1814: Two middle-aged spinsters, the "very pious" Elizabeth and Mary Downe were expelled from Truro Bible Christian services for excessive fervour including shouting and screaming during the services.
1815: Elizabeth and Mary Downe founded a new order. It is not known if it had an official name but it was referred to as the "Shouters or Trumpeters".
1817: Elizabeth and Mary Downe leased a plot of land in Campfield Hill on which they proposed to build a chapel.
1817/18: The chapel was built with, probably, help from the Downs family.
The movement was said to have held enthusiastic revivals with violent prophetic warnings and trumpet blasts.
1821: A Church of England report mentioned that there were dissenters called Methodists in Truro: seceders from Methodism (probably meaning Wesleyans) which were Bryanites and Shouters or Trumpeters. The latter was said to have "very few members, chiefly women…"
1840: Lease renewed.
The society ceased when elder sister died and the members joined the Bible Christians.