Music Kernow – George Lloyd, The Great Cornish Composer
Categories
Music Kernow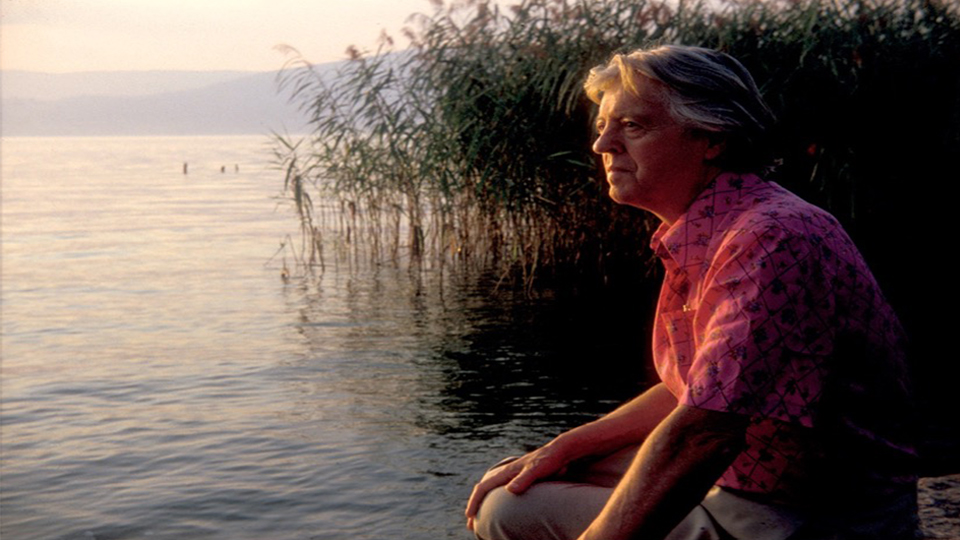 Our series on Cornish Music is back, join Phillip Hunt for his passionate insight into the life of his Cornish music hero – George Lloyd.
Mention the name George Lloyd in any discussion regarding our most prominent Cornishmen and it is probable that you will be met with a blank look. Yet his name should be better known, particularly here in his native land, as the great composer he was with his large body of accessible works clearly reflecting his Celtic origins.
Born in St Ives in 1913, George Lloyd's long life closed in 1998 after a career that saw enormous early success was brought to an end by severe shell shock suffered on the Artic Convoys in the Second World War. Years of ill health followed, then a long period as a market gardener, before he returned to the musical scene to spend the last twenty years of his life being belatedly recognised in the classical music world as a great late romantic composer.
His early years in St Ives were spent surrounded by music as his parents were both accomplished amateur musicians, holding weekly chamber concerts with friends in the studio of their house. Despite being "seduced", as he said, by the sound of brass instruments played by the St Ives Salvation Army Band he took up the violin, going on to study with the great violinist Albert Sammons. Composition studies followed at The Royal Academy of Music and it soon became clear that he was born to compose. This rare talent quickly came to fruition in his First Symphony, written at the age of nineteen and premiered under his baton in Penzance. It was followed by a performance by The Bournemouth Municipal Orchestra in 1933.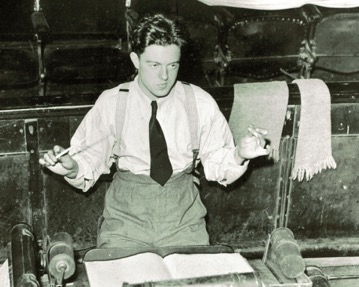 Two more symphonies soon followed, but in the meantime he had written his first opera, 'Iernin', set on the West Cornwall Moors and premiered in Penzance in November 1934. By chance the music critic of The Times, Frank Howes, was on holiday in the area and attended the performance. He was so impressed by the work and its vibrant young composer that he was instrumental in arranging for it to be given a full professional staging in June 1935 at The Lyceum Theatre in London. George Lloyd again conducted and was showered with praise during its run by such musical luminaries as Vaughan Williams, Sir Thomas Beecham and John Ireland.
This early acclaim was brought to an end by the commencement of World War Two in 1939, when Lloyd joined The Royal Marines Music Service and became a Cornet player in the Band aboard 'HMS Trinidad'. Asked by the Director of Music to compose a ship's march he quickly obliged, only to find that the Captain had asked his friend Vaughan Williams to do the same. In the end both marches were played before a panel of the Ship's Officers for them to choose their favourite and George Lloyd's won.
When not on Band duties and during Action Stations, the musicians operated the gunnery transmitting station in the bowels of the ship, next to the fuel tanks. In 1942, during an engagement with the enemy off Norway, one of The 'Trinidad's' torpedoes did a U-turn in the sea and blew up the ship. Of the dozen bandsmen in the transmitting station only George Lloyd and one other survived.
This tragic accident resulted in severe shell shock bringing on a total collapse of his health. Nursed by his Swiss wife, Nancy, he took years to recover, several of them spent with her family in Switzerland. There she encouraged him to turn to music again and with the composition of his Fourth Symphony, into which he poured his terrible experiences, he finally left the trauma of those wartime years behind him. When at last he was able to return to the musical world he found that his music had fallen out of fashion. The musical establishment were only interested in modernism, not in the melodic and late romantic style he continued to compose in.
Disconsolate, he took up market gardening in Dorset in 1952 and, with his wife, built up a successful nursery growing carnations and mushrooms. Despite the rejection of his music, the urge to compose remained strong and he continued to write music, rising at 4.30am to compose for three hours before the start of the working day in the nursery. He never gave up; submitting his scores regularly to an unsympathetic BBC who refused to broadcast any of his music until 1977, when the Conductor Edward Downes, a long admirer of his, persuaded them to broadcast the 8th Symphony.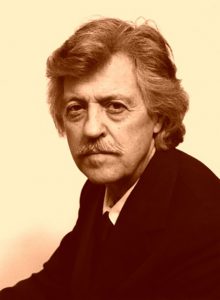 The response from listeners was instant and Lloyd received hundreds of letters from a public delighted to hear such tonal and lyrical music, but with its own distinctive vigour and colour. This success persuaded him to sell the nursery and return to London to take up a full time musical career once again. Further symphonies were written taking the total to twelve, as well as several large-scale choral works. One of these, 'The Symphonic Mass', premiered in Brighton in 1993, was described by 'The Gramophone' music critic as "one of the finest pieces of choral writing of the 20th century". An earlier choral work in which he set the great poem from the time of the Roman Empire, 'The Vigil of Venus', used a translation made from the Latin by his compatriot, Sir Arthur Quiller Couch.
Several concertos for piano and violin followed and in 1985 he returned to his early love of brass bands by accepting a commission to write the test piece for The European Brass Band Championships in Copenhagen. The result, 'Royal Parks', was felt by some bands to be insufficiently technically challenging, but Lloyd got his own back the following year with his next piece, 'Diversions on a Bass Theme'. During an interview I had with him in making a radio programme to celebrate his 80th birthday, he explained, "I got the bit between my teeth when I wrote 'Diversions' with some really nasty trills here and there and that satisfied them. By then I had found out, they must have tunes, but they must have some very difficult passages as well. If it's so difficult they can hardly play it and it's got a good tune to end with, then they are happy".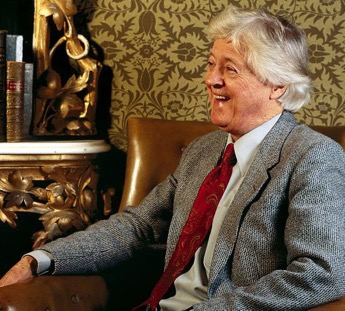 This modest and engaging man went on to enjoy an extraordinary Indian summer during those last two decades. He conducted his works not only in this country, but in America and Japan and was greeted with a popular enthusiasm without parallel in contemporary musical life. Recordings of virtually all his works followed and, given a chance to hear it at last, audiences found that they loved his music.
Over the years he remained close to his Cornish roots and was a frequent visitor, particularly to West Cornwall, which inspired his early music and which continued to have a discernable impact on his work. Since his death, his music has continued to be appreciated by a wider and wider circle of admirers and there is now a George Lloyd Society promoting his work. (www.georgelloyd.com). In his home town, the St Ives Trust and Study Centre, (www.stivesarchive.co.uk ) have built up a collection of recordings, documents and correspondence dedicated to him and his roots in St Ives.
In writing about his large output The George Lloyd Society Web Site says that this is music, "which is unapologetically melodic, by and large Lloyd's writing is tuneful and easily accessible, but its appeal is more sophisticated than that, his music invites us, unabashed, to share a heartfelt and consuming passion. Lloyd's is deeply personal music, the triumphant product of a life marred by personal tragedy and a joyfully defiant response to an increasingly cynical world".
In autumn 2006, and again in his centenary year, 2013, he received the accolade of featuring as Composer of The Week on BBC Radio Three as well as having all twelve of his symphonies broadcast. The centenary year of 2013 brought forth a welcome amount of live performances of his music. His 'Requiem', completed shortly before his death, was given at the BBC Proms, with his rousing march 'HMS Trinidad' played at the Last Night of the Proms. The BBC National Orchestra of Wales gave the 'Symphonic Mass' in Truro Cathedral, and Surrey Opera revived his first Opera, 'Iernin', with performances in Croydon, and in Penzance, where it had received its first performance under George Lloyd's baton in 1934.
For me, George Lloyd's is life affirming music; it makes my heart sing and has done so ever since I discovered it many years ago. I hope you will take the opportunity for yourself to seek out and listen to the wonderful music of our greatest Cornish Composer.
Music Kernow will continue in next month's issue. You can find out more about the next article and its release date by following Cornish Story on Twitter and Facebook. You can also find last months piece on Cornish Brass Bands here.