The Tale of the Leprechaun ..
Categories
Poetry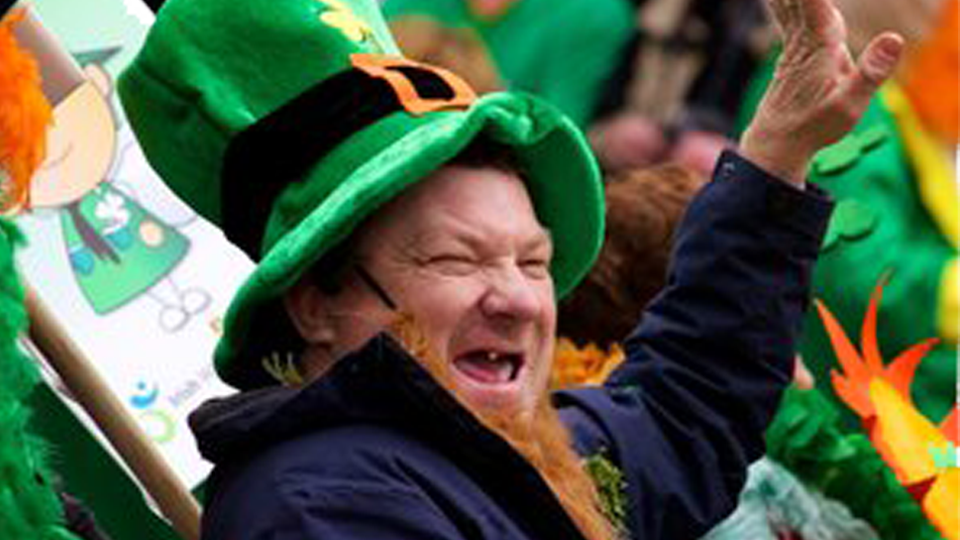 This month, in the first in a series of poems by Luxulyan's very own Rob Bristol, we have the story of a Leprechaun on a journey of discovery in Cornwall. Enjoy!
A leprechaun travelled to Cornwall, in search of his family tree,
He knew that all his relations, were mainly regarded as wee,
The young man had heard of a story, out on the vast Bodmin Moor,
Regarding a very old oak tree, complete with a very small door.
…….
Hoping to gain his directions, he approached people out on the street,
But this only placed him in danger, of being trapped under their feet,
It was then that he had an idea, to make all the townsfolk aware,
So, the leprechaun sprang into action, by climbing a wall which was near.
……
The crowds all gathered with interest, to see a wee man on a wall,
Many seemed simply delighted to see someone eighteen inch tall,
But lurking alone in the distance, were eyes viewing him with greed,
If he could be seen as a side show, they would be wealthy indeed.
……
In order to gain his acquaintance, they tricked him with lies and deceit,
Stating they knew of his family, the ones he had wanted to meet,
They promised to take him directly, to the oak tree on old Bodmin Moor,
But Leprechauns know by their instinct, when evil is lying in store.
……
He answered them very politely, whilst refusing their offer of aid,
Stating he had many offers, with friends he had already made,
Then, as the men tried to take him, the leprechaun turned with a glare,
When the commotion was finally over, they saw he was no longer there.
……
The bounders looked on with amazement, to witness the wee man had gone,
Whilst those who knew their intentions, were urging the Leprechaun on,
Eventually whilst lost and bewildered, and needing to rest for a while,
He sat in a field of toadstools, which led to a crooked old stile..
……
Beside sat the keeper of wisdom, a man with knowledge in store,
When the wee man approached him, he told of a tree with a door,
Inside lived a family of Leprechauns, who welcomed him into their home,
Ending the need of the wee man, the dangers of having to roam.
……
Should you witness an oak tree, whilst walking alone on the moor,
One that houses a family, which fit through a very small door,
Perhaps you may hear of a party, with Leprechauns laughing with glee,
The day one travelled Cornwall …. in search of his family tree…..
Copyright (c) 2018 Rob Bristol Poetry. All rights reserved.
Rob's poetry collections are available from Amazon, Barnes & Noble or directly from the author himself for £10 which includes UK postage, an extra £2 is charged for overseas orders. Please email robbristol@googlemail.com for more information.
Join us next month for more of Rob's poetry. In the meantime you can read more of our Cornish themed poems here. You can also follow us on Twitter and Facebook.