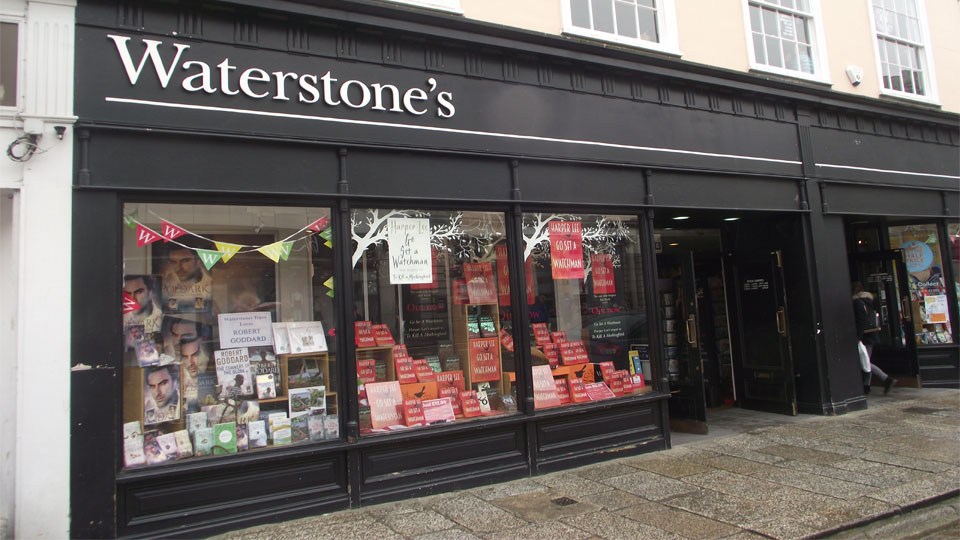 Truro's Waterstones  held a book launch recently for the Selected Poems of Jack Clemo; Cornish poet and acclaimed writer of the 20th century. Read on to discover more about the event, its speakers and the publication itself.
The Selected Poems of Jack Clemo, published by Enitharmon, was launched on June 18th in Waterstones, Truro. The event consisted of a series of readings, from the book's editor Luke Thompson, members of The Clearing magazine, and from the award-winning travel writer and novelist Philip Marsden, followed by a question and answer session and an informal book signing.
Luke Thompson read from the new book and introduced the evening with an overview of Clemo's life and writing. It was a lively event with great poetry from Isabel Galleymore, Ben Smith and Jos Smith, each of whom were reading from their latest poetry collections, and a final prose reading from Philip Marsden, whose Rising Ground contains a chapter on Jack Clemo and St Austell's clay country which has recently been released in paperback. The readers each chose a Clemo poem to read and respond to, weaving their own work around that of Clemo.
Clemo's life and poetry has been the subject of a resurgence of interest lately, and Luke Thompson has been a driving force in this. The Selected Poems includes 52 verses spanning the full range of Clemo's poetic output, from his 1951 debut The Clay Verge to The Cured Arno published in 1995.
It is, Luke says, the first selection of Clemo's poetry to do this. After the readings, I spoke to Luke, asking him about the launch and about the purpose of this new book and his research into Clemo.
'The book offers an overview of Clemo's poetry and life,' Luke said, 'and for many this volume will be their first introduction to Clemo.' Luke's research, he told me, has been something of a restoration project. 'A generation of readers and writers have been allowed to overlook Clemo, and as a result he has gradually been contained and confined, reduced to being considered only a Cornish poet or only a Christian poet. Of course, he was both Cornish and Christian, but that is not all he was, and it is only recently that he has been contained in this way.'
According to Luke, 'initially, Clemo was a part of the mainstream – a significant feature of the literary landscape. A peculiar, ungainly sort of feature, perhaps, but still a considerable and recognisable one.' He added that 'having such a renowned and attractive publisher as Enitharmon producing this volume is definitely encouraging, and a step in the right direction for Clemo and the project'.
In his autobiographical writing, Clemo called himself a 'rebel'. He stood out from the establishment. He was, Luke told me, 'a self-taught, working class poet, almost devoured by misfortune, inheriting a progressively debilitating disease as well as a rather sparse and uncompromising spiritual ideology. He was not an easy poet in any way. He is antagonistic and awkward. He is a misfit in so many ways. His poetry was rebellious to poetic trends. His optimism was rebellious to his imposing fate. His faith was rebellious – he was born into a rebellious faith – the Methodist faith – and even within this he refused to settle, adding Neo-Orthodox, post-Calvinistic twists – more intense, more extraordinary.'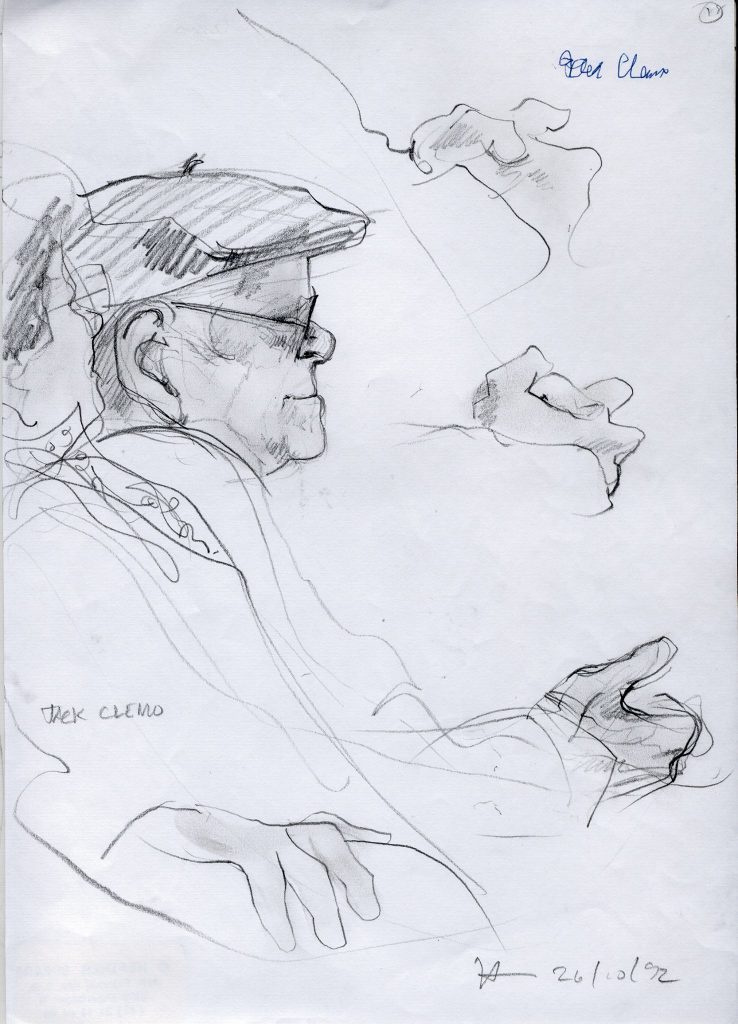 The readings at Waterstones revealed Clemo to be a poet with a visceral, unforgiving imagination. Dr Rowan Williams, the former Archbishop of Canterbury, who has written an introduction to this volume, writes about how 'uncomfortable' the theology behind the poetry is and how discordant with 'the liberal good manners of most modern Anglophone Christianity'. The overall effect seems to be fascination. Clemo's certainty is imposing, almost enviable. The poems are like grains of sand forcing the oyster's shell open, inviting questioning and destroying complacency.
It occurred to me, whilst enjoying the good wine and company, that the evening was well-balanced, with each of the guests providing a new insight or a new angle.
I asked Luke about The Clearing, and Clemo's relevance to the magazine. 'The Clearing is a magazine for writing about landscape, nature and place. Clemo uses the landscape in a metaphorical and symbolic way, with a profound intimacy. He projects his faith, his physical decline, his sexuality, his existential dilemma, his crisis into that landscape. His interiority is out there in the clayworks, in the flooded pits and waste dumps, the machinery and open quarries, the violence of that landscape. In his later work, it is in the Weymouth palms or the lives of other writers and mystics, in the clarity of Murano glass and the Florentine river Arno.'
Thompson's selection moves roughly chronologically through Jack Clemo's life, starting with the earlier, more intense poems and shirking none of the uncomfortableness of some of this work. It is also a well-wrought thematic overview of Clemo, covering the landscape, faith, sexuality and placidness of the writing.
'I think I've put together a fairly strong and intriguing sequence,' Luke said, 'but I was also conscious of wanting to offer the established Clemo readership something new, and I think a couple of the book's features might be attractive to them. Specifically, the annotations and the introduction by Rowan Williams. The annotations give a little context to the poetry, explaining when they were written, where they were published, how they evolved, and offering extra stanzas from the early manuscripts of the poems which were cut before publication.'
The readers and writers at the event all seemed to get along very well. The evening had a celebratory atmosphere. Each interpreted Clemo's poetry differently, from Isabel Galleymore's softly impassioned reading of 'Crab Country' to Philip Marden's dramatic 'Beyond Trethosa Chapel'.
'Tonight was a success, I think,' Luke told me. 'It's the first time all of us editors at The Clearing have performed together, and it was great that Philip could join us. We interviewed Philip a few weeks back for the magazine, so he is doubly relevant to the event.'
The audience was knowledgeable, 'informed and engaged,' Luke said, many of them familiar with Clemo and Cornish poetry generally. And it was 'a terrific bonus' that they were able to announce that one of the editors, Isabel Galleymore, was to be the next poet-in-residence at the Charles Causley House.
The event felt welcoming; an invitation for Jack to rejoin the discussion. He was an untameable poet and has left an unsettling and absorbing legacy. Events and publications of this kind are a great chance for Clemo's poetry to reach a new generation of readers, and perhaps for even more work to be encouraged.
Jack Clemo's Selected Poems are available to purchase via the Enitharmon website here. The book is also available in Waterstones on Boscawen Street in Truro where the event was held.